Moon Point Run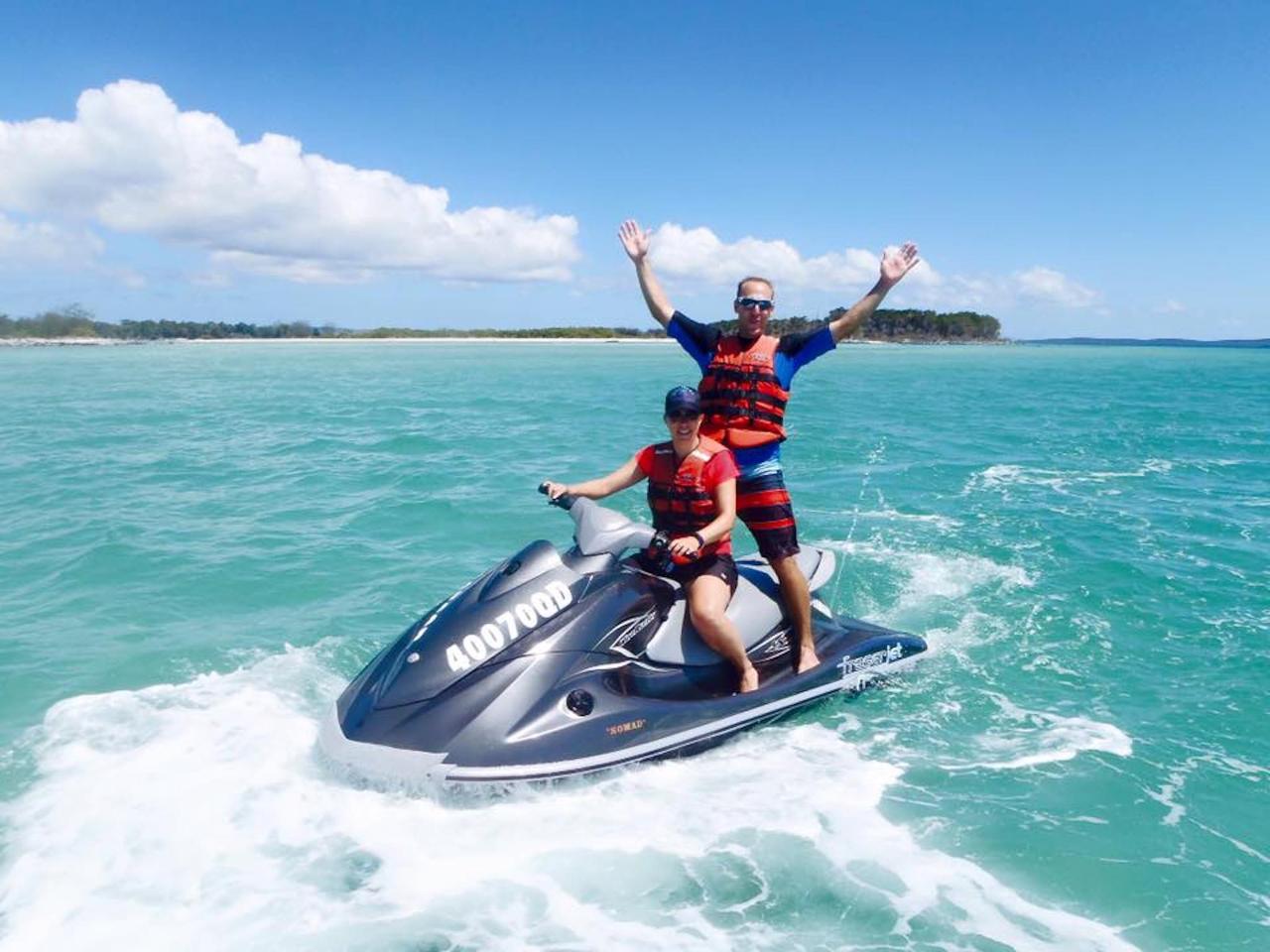 Duration: 120 Minutes (approx.)
Location: Torquay, QLD
Product code: MPR01
Zoom around Fraser Island on a thrilling jetski adventure that reveals the natural beauty of Moon Point. On this guided tour, glide across the turquoise ocean waters getting up close to marine wildlife as you weave your wake along the island's golden sand shores.
After meeting your guide at Fraserjet, listen to a brief safety orientation that goes over all of the basics you need to know in order to ensure a smooth and entertaining ride. Jump on a low emissions jetski and head out into the water, departing Hervey Bay as you follow an expert guide forging the path ahead.
Move through the Great Sandy Strait, taking in the views of the coast on either side, before arriving to explore Fraser Island at Moon Point. Circle back and forth around the island's peninsula, taking in the beautiful views of the lush foliage that lines the shores as you jet across the water's surface. As you start you return journey to Fraserjet your guide will take you via Pelican Banks where you can dock your jetski and walk along the white-sand beaches, consider going for a swim, soak up some rays and then get back on your jetski to look for graceful turtles, playful dolphins, and massive dugongs cruising through the water. After you've had an exciting jaunt out at sea, it's time to head back to Hervey Bay.
Special conditions
Per Jetski (1 pax) = 1 person per jetski
Per Jetski (2 pax) = 2 people per jetski
Inclusions
Safety and operational briefing/equipment, swim mask (on request), filtered water, experienced tour gide, guided tour with expert commentary, small numbers, beach access.
Days of operation

7 days a week. (except Christmas day)

Standard departure time of 8am with 30 minute safety briefing prior to departure. Alternative times available.